2016
Pressemitteilung der Albert-Ludwigs-Universität Freiburg:

14.11.2016

Vivien von Königslöw erhielt die


der Lennart-Bernadotte-Stiftung

für ihre herausragende Masterarbeit:

"Comparison of different insect hotel models"

Foto: Insel Mainau/Peter Allgaier

Feierliche Verleihung der Sonja-Bernadotte-Medaille im Weißen Saal
von Schloss Mainau (von links): Björn Graf Bernadotte,
Mitglied im Stiftungsvorstand der Lennart-Bernadotte-Stiftung;
Preisträgerin Vivien von Königslöw; Volkmar Theo Leutenegger,
stellvertretender Vorsitzender Lennart-Bernadotte-Stiftung.

---
Bildung & Wissen


01.10.2016




---
Felix Fornoff winner of the GfÖ Foto Award 2016
An einem wechselhaften Tag im Juli bietet die Blüte der Gemeinen Wegwarte (Cichorium intybus) dieser männlichen Furchenbiene (Halictus sp.) einen Unterschlupf um die kühlen Wolkenphasen zu überdauern. Viele Wildbienen nutzen Blüten auch als Nachtlager. Dies mach Sinn, da viele Blüten das einfallende Sonnenlicht in ihr Zentrum reflektieren und dieses somit aufwärmen. Gratis dazu gibt es eine Portion Nektar zum Frühstück.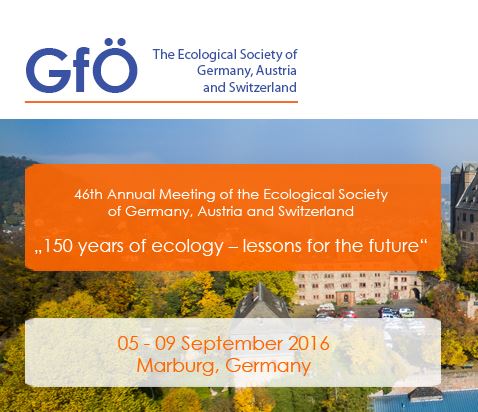 talks:
---
Felix Fornoff, Michael Staab, Alexandra-Maria Klein
Session 21: Multitrophic interactions in terrestrial ecosystems
21-06: Effects of tree species richness and canopy closure on trap-nesting insect community
networks in a subtropical controlled tree diversity experiment.
---
Jochen Fründ, Kevin McCann, Eldon Eveleigh

Session 22: Tree growth and multitrophy
22-05: Temporal dynamics of host-parasitoid foodwebs in relation to spruce budworm outbreaks.
---
am 29.06.2016

besuchten Studierende der Uni Freiburg

im Rahmen des Moduls:

"Nachhaltige Entwicklung ländlicher Räume"

die LEADER-Gruppe im Westallgäu.

---
25.06.2016

Landwirtschaft:

"Das Sterben der Bestäuber könnte zu einer Bedrohung für die Menschheit werden"


---
"Neues für Kinder"

21.05.2016

"Summmm"

Bienen machen Honig,

sie können aber noch so viel mehr


---
constructed by students of

environmental science

in the master module:

"Stadt, Garten, Landschaft, Gestaltung"
Honigbienen und viele andere

geflügelte Insekten leisten

wesentliche Beiträge zur

Bestäubung von Kulturpflanzen
Die ZEIT


- Wissen -


03.03.2016





---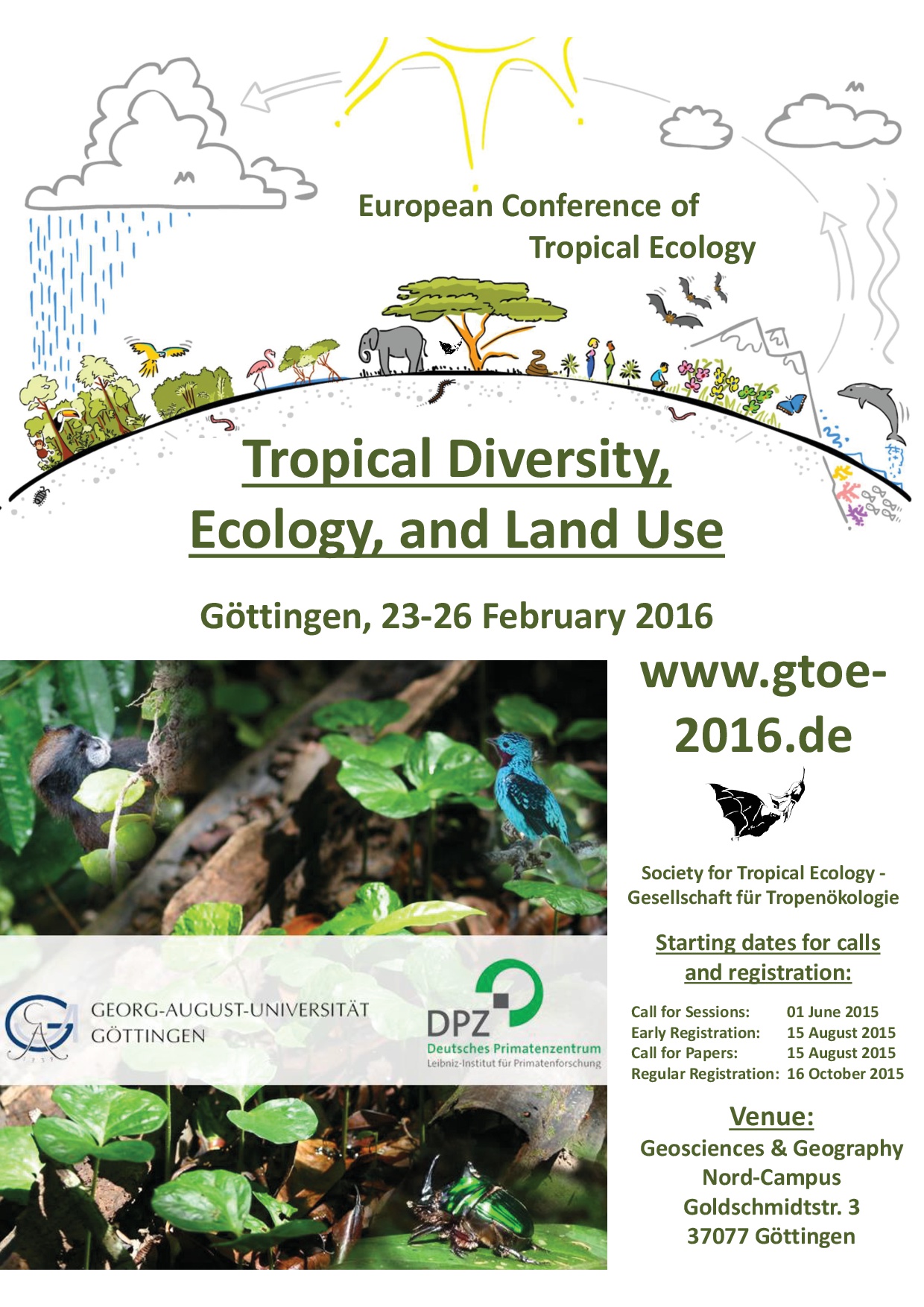 Talks:
---
Michael Staab, Felix Fornoff
SESSION 1-O7 - SPECIES INTERACTIONS AND ENVIRONMENTAL GRADIENTS
ANTS AT PLANT WOUNDS - THE RELEVANCE AND STRUCTURE OF AN UNDERESTIMATED FOOD WEB
---
Felix Fornoff, Alexandra-Maria Klein, Michael Staab
SESSION 1-O8 - SPECIES INTERACTIONS AND ENVIRONMENTAL GRADIENTS
TRI-TROPHIC INTERACTION NETWORKS IN AN EXPERIMENTAL TREE DIVERSITY GRADIENT IN SUBTROPICAL CHINA
Poster:
---
Catalina Gutierrez-Chacon, Alexandra-Maria Klein
SESSION 14-P2 - TROPICAL FOREST LANDSCAPES
BEE DIVERSITY RESPONSES TO LANDSCAPE COMPOSITION IN THE ANDES OF COLOMBIA
---